Episodes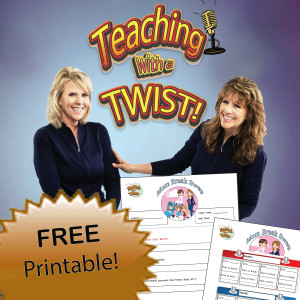 Wednesday Sep 09, 2020
Wednesday Sep 09, 2020
CLICK to Listen!
Click to get the FREE Printable discussed in this podcast!
Are you an exhausted mom that needs a break from meals, cleaning and noise? See how the Trigger Sisters devised a system to ensure a mommy break for two full days each month. Chaos one Friday, peace and quiet the next. Listen as Marillee and Jennie talk about the benefits of keeping this system going for four years and how you can set up your own "mommy break swap" with another family.
Free Mom Break Swap & Rule Agreement printable discussed in this podcast available!
Click to get the FREE Printable.
The Trigger Sisters Discuss:
Marillee discusses how many homeschool moms rarely get time alone in their house with peace and quiet and how a break swap with another mom creates a balance to the chaos.
How the sisters came up with this system that their families used for over four years.
The sisters discuss how they created rules of kid drop off and pickup, meals, and what to do in an emergency.
How the sisters were very different in what they provided as fun activities and memories for the children when they were the "mom on duty".
How you can create a mom break co-op with another trusted homeschool mom. How to set up a system of rules to alleviate any misunderstandings of what is expected. FREE Break Swap & Rule Agreement printable!